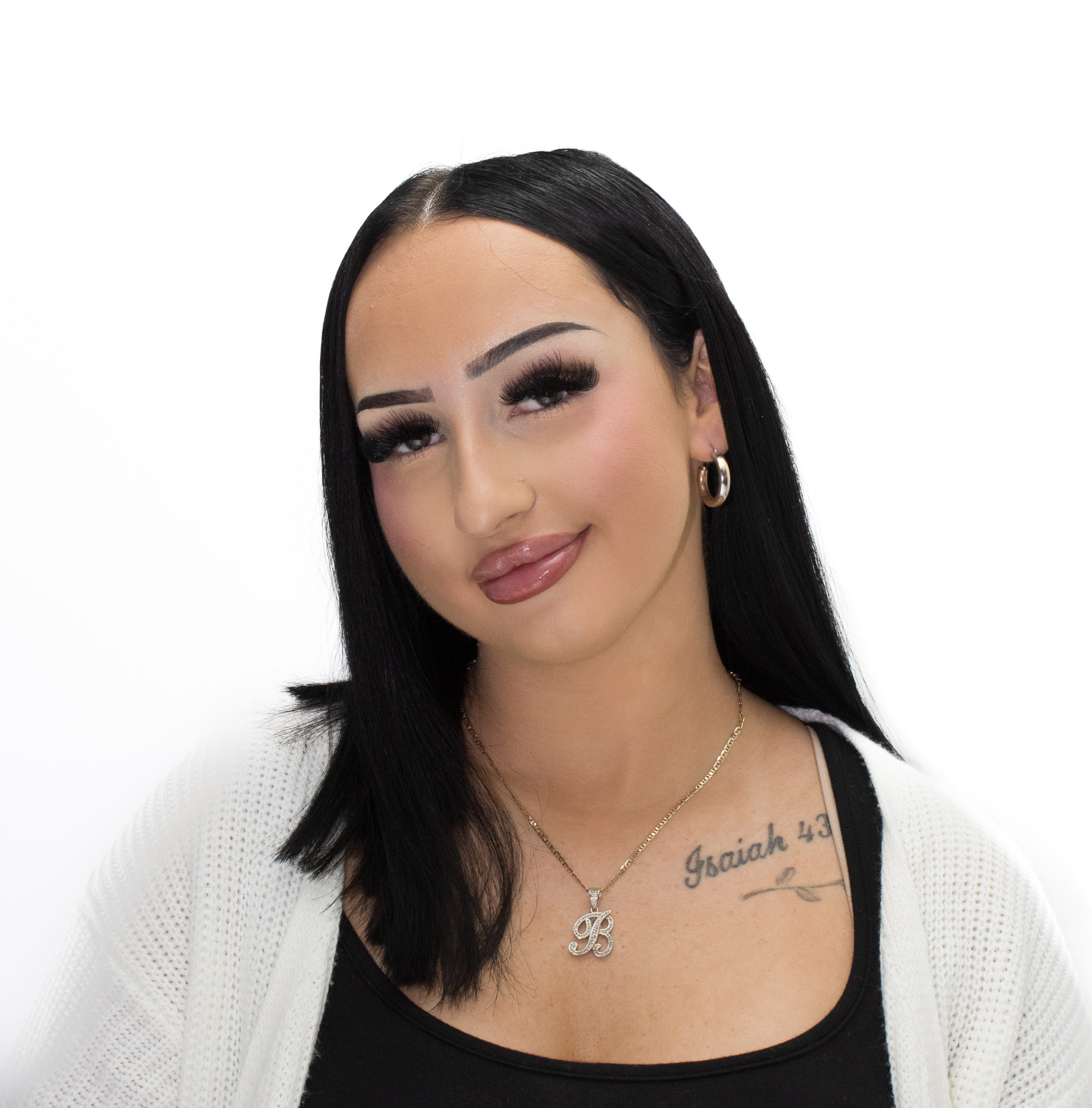 Brianna is Hair Republic's dedicated Regional Front Desk Team Leader, bringing her passion for customer service and the beauty industry to her role. With five years of experience in customer service and one year specifically in the beauty industry, she combines her expertise in both areas to provide exceptional service and support.
From a young age, Brianna has been captivated by all things beauty. Her lifelong passion has fueled her commitment to creating positive experiences for clients and helping them feel their best. Whether it's recommending products, scheduling appointments, or ensuring smooth operations at the front desk, Brianna's warm and welcoming nature shines through in every interaction.
When asked about her favorite salon moments, she finds it difficult to choose just one. Every day is filled with laughter and camaraderie among her coworkers, creating a fun and enjoyable work environment.
Brianna has a special affinity for curly hair trends, particularly as she herself has naturally 2c curls. She is always on the lookout for new and exciting ways to work with and enhance her own curls. This personal connection allows her to empathize with clients who have curly hair and provide valuable insights and recommendations.
If given the opportunity, Brianna would love to style the hair of Khloe Kardashian. She admires Khloe for her down-to-earth personality, seeing her as a relatable and approachable celebrity.
During her free time, Brianna finds balance by engaging in physical activity at the gym and enjoying moments of relaxation with friends over cocktails. She understands the importance of self-care and prioritizes it in her daily routine.
When it comes to travel, Jamaica holds a special place in Brianna's heart. The vibrant culture, delicious cuisine, and positive vibes of the island captivate her.
Brianna's enthusiasm, commitment to exceptional customer service, and love for the beauty industry make her an invaluable member of the team. As a Regional Front Desk Team Leader, she brings her passion and expertise to ensure that every client's experience is memorable, leaving them feeling welcomed, valued, and beautiful.
"Beauty is not just about the products we use or the hairstyles we create; it's about the connections we make and the moments we share."
Hair Republic Byward
7 Clarence St.
Ottawa ON K1N 5P9
613.695.0785
HOURS OF OPERATION
Tuesday - Friday
11am - 7pm
Saturday
9am - 6pm
Closed Sunday and Monday.
Hair Republic Beauty Lounge
1093-1095 Bank St.
Ottawa ON K1S 3X4
613.695.0789
HOURS OF OPERATION
Monday - Friday
9am - 8pm
Saturday
9am - 6pm
Sunday
10am - 6pm
OPEN Sunday and Monday.
Hair Republic Rideau

Located on the 2nd floor of HBC

73 Rideau Street,

Ottawa, Ontario, K1N 5W8

613.695.0782

HOURS OF OPERATION

Tuesday - Saturday
10am - 7pm
Closed Sunday and Monday.
Hair Republic Toronto
(coming soon!)