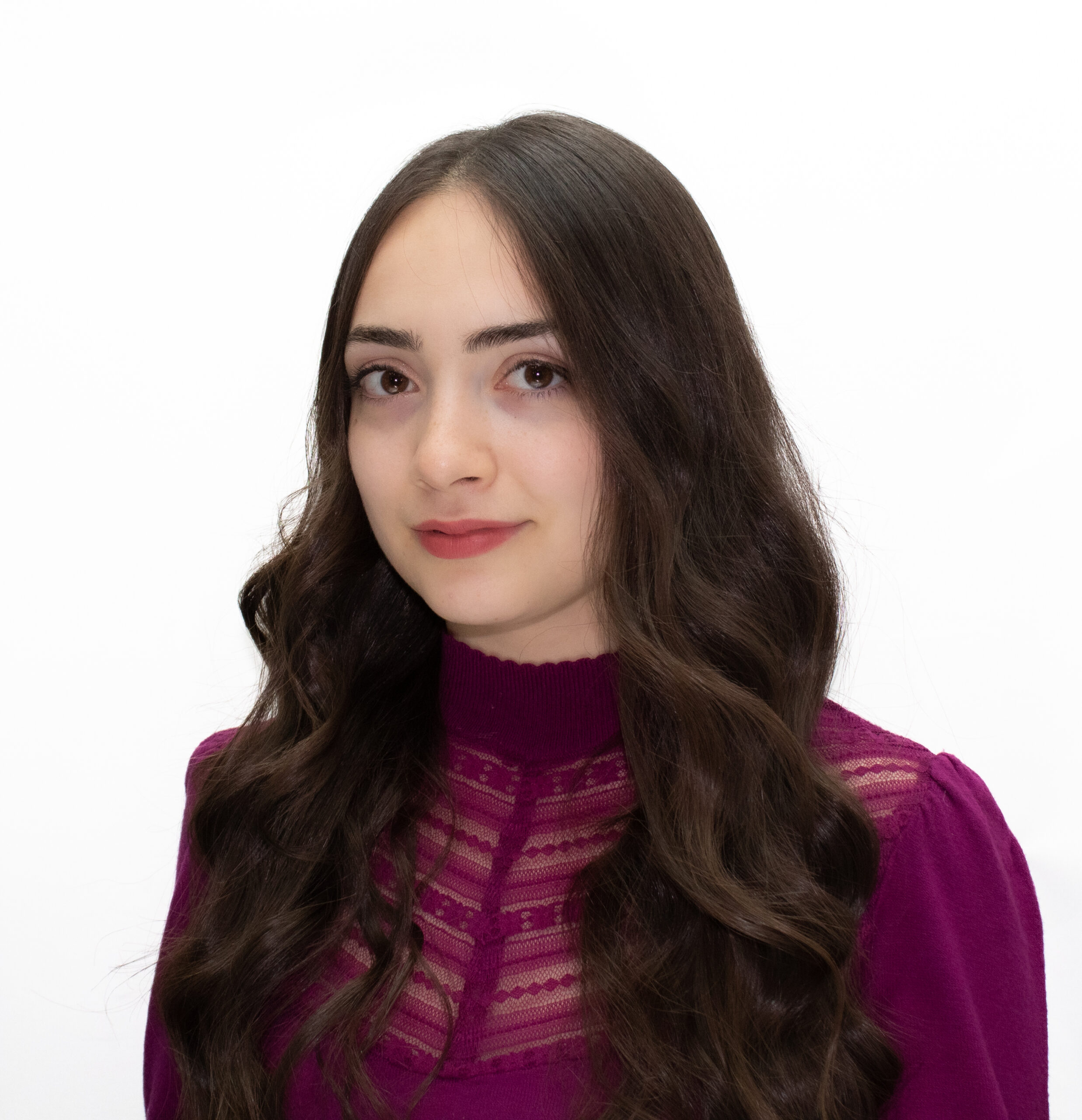 "In 2021, Pargol embarked on a new chapter by moving to Canada from Iran to further pursue her career in hairstyling. Pargol graduated from the Organization of Technical and Vocational Academy in Hairstyling in Iran and has been working her magic as a hairstylist since 2019.
Hairstyling captivated Pargol with its perfect blend of artistry and technicality. To her, it is a form of art that can completely change someone's appearance while simultaneously boosting their confidence and making them feel fabulous.
Among the memorable moments in her career, one of Pargol's favorites was when a young boy visited the salon with his mother for a haircut. He was fascinated by her scissors and wondered if they were "magic scissors" capable of making him look like his favorite superhero.
If Pargol were a hair superhero, her superpower would be the ability to regenerate and restore hair instantly. She understands the importance of healthy and luscious locks and believes in the transformative power of rejuvenating damaged hair.
Pargol has a penchant for modern interpretations of classic cuts. She enjoys playing with different variations of the bob haircut, incorporating asymmetry, layers, and color to give it a unique twist.
Given the opportunity, Pargol would love to style the hair of the iconic Lady Gaga. Lady Gaga's fearless exploration of bold and innovative styles serves as an inspiration to Pargol, and she would enjoy the challenge of creating a truly unique and stunning look for the pop superstar.
One of Pargol's proudest transformations involved a woman who had always sported long, straight hair and harbored a fear of major changes. After an in-depth consultation, they decided to go for a daring pixie haircut. The woman was overjoyed with her new look, even shedding tears of happiness.
Outside the salon, Pargol finds inspiration in nature. Whether hiking in the mountains or spending a peaceful day by the beach, immersing herself in the natural world helps her clear her mind and sparks fresh ideas. She also enjoys delving into books on various topics, finding both relaxation and knowledge within their pages.
Pargol's journey as a hairstylist is just beginning, and her talent, passion, and dedication to her craft promise a future filled with beautiful transformations and happy clients.
"In my opinion, being a hairdresser provides a genuine opportunity to touch the lives of people in more ways than one. As a hairdresser, you influence your client's social life and shape part of their personality."
Hair Republic Byward
7 Clarence St.
Ottawa ON K1N 5P9
613.695.0785
HOURS OF OPERATION
Tuesday - Friday
11am - 7pm
Saturday
9am - 6pm
Closed Sunday and Monday.
Hair Republic Beauty Lounge
1093-1095 Bank St.
Ottawa ON K1S 3X4
613.695.0789
HOURS OF OPERATION
Monday - Friday
9am - 8pm
Saturday
9am - 6pm
Sunday
10am - 6pm
OPEN Sunday and Monday.
Hair Republic Rideau

Located on the 2nd floor of HBC

73 Rideau Street,

Ottawa, Ontario, K1N 5W8

613.695.0782

HOURS OF OPERATION

Tuesday - Saturday
10am - 7pm
Closed Sunday and Monday.
Hair Republic Toronto
(coming soon!)