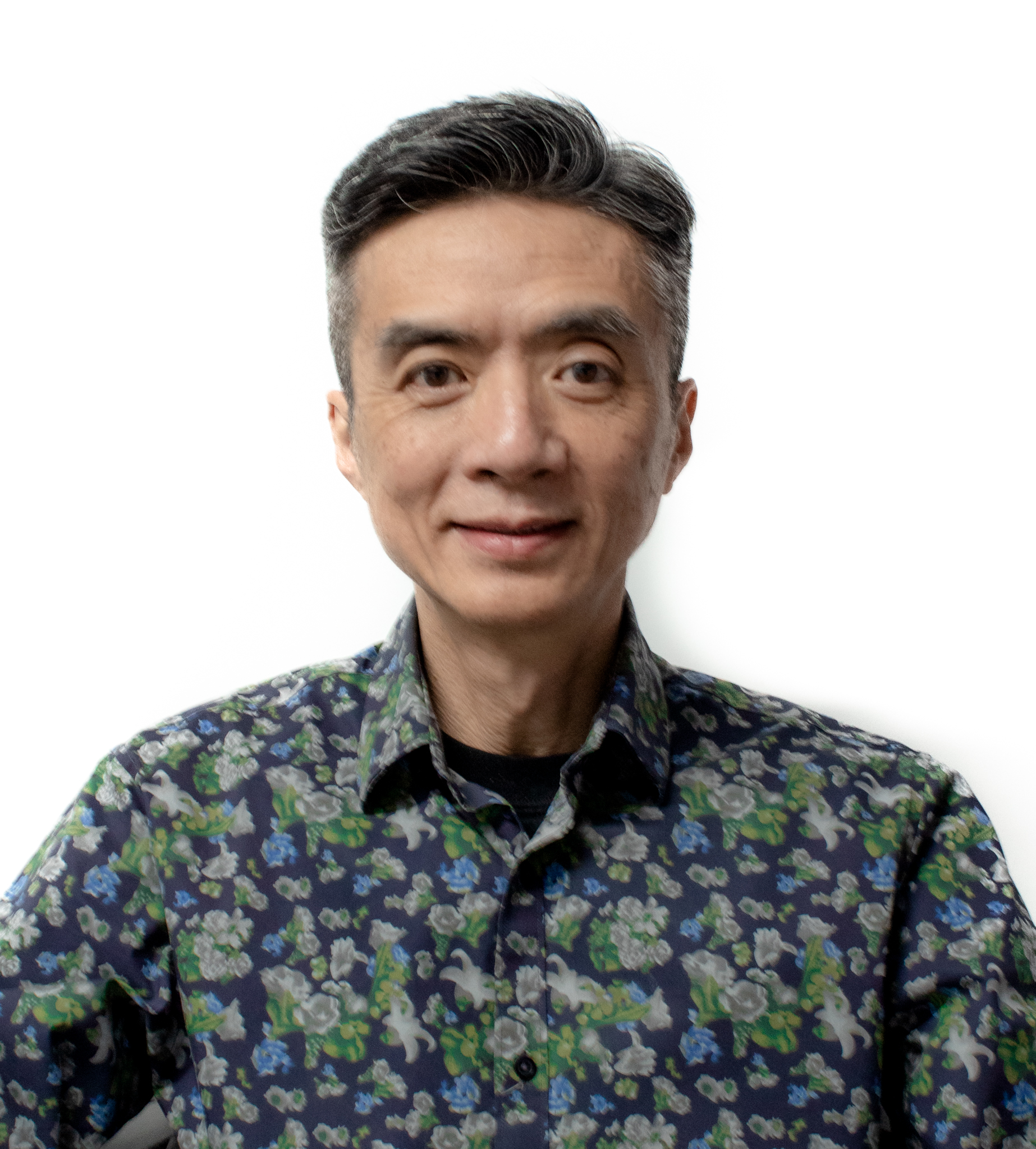 Ho-Fung is a highly esteemed Master Stylist with 26 years of experience in the hair industry. His journey began at Marvel Beauty School, where he honed his skills and passion for hairstyling. Holding certificates from renowned institutions such as Schwarzkopf and Tony & Guy for cutting and coloring, Ho-Fung has become a true master of his craft.
What captivated Ho-Fung about hairstyling was the transformative power it holds. The ability to shape and color someone's hair opened up a world of possibilities for him.
If given the chance, Ho-Fung's desired superpower would be the ability to read people's minds. Understanding his clients' desires and aspirations on a deeper level would allow him to tailor his craft to their exact wishes, ensuring complete satisfaction and a truly personalized experience.
As an artist at heart, Ho-Fung thrives on experimentation. He loves pushing boundaries and trying new colors and styles that he hasn't explored before.
One particular hair transformation that fills Ho-Fung with pride is when he took a client's hair from blue to blonde. This intricate process required skill, expertise, and a deep understanding of color correction.
Outside of the salon, Ho-Fung enjoys renovating his home. With a keen eye for design and attention to detail, he enjoys transforming spaces and creating an environment that reflects his unique taste and style.
When it comes to travel, Ho-Fung's ultimate destination is anywhere with good food. He delights in exploring various culinary traditions and savoring delectable dishes from around the world.
Ho-Fung's extensive experience, unwavering passion for his craft, and commitment to delivering exceptional results make him a sought-after Master Stylist. With his ability to bring out the best in every client and his artistic vision, he continuously elevates hairstyling to an art form, leaving a lasting impact on those who sit in his chair.
"Through skill, creativity, and precision, I strive to make their hair dreams a reality, leaving them feeling transformed, confident, and truly beautiful."
Hair Republic Byward
7 Clarence St.
Ottawa ON K1N 5P9
613.695.0785
HOURS OF OPERATION
Tuesday - Friday
11am - 7pm
Saturday
9am - 6pm
Closed Sunday and Monday.
Hair Republic Beauty Lounge
1093-1095 Bank St.
Ottawa ON K1S 3X4
613.695.0789
HOURS OF OPERATION
Monday - Friday
9am - 8pm
Saturday
9am - 6pm
Sunday
10am - 6pm
OPEN Sunday and Monday.
Hair Republic Rideau

Located on the 2nd floor of HBC

73 Rideau Street,

Ottawa, Ontario, K1N 5W8

613.695.0782

HOURS OF OPERATION

Tuesday - Saturday
10am - 7pm
Closed Sunday and Monday.
Hair Republic Toronto
(coming soon!)