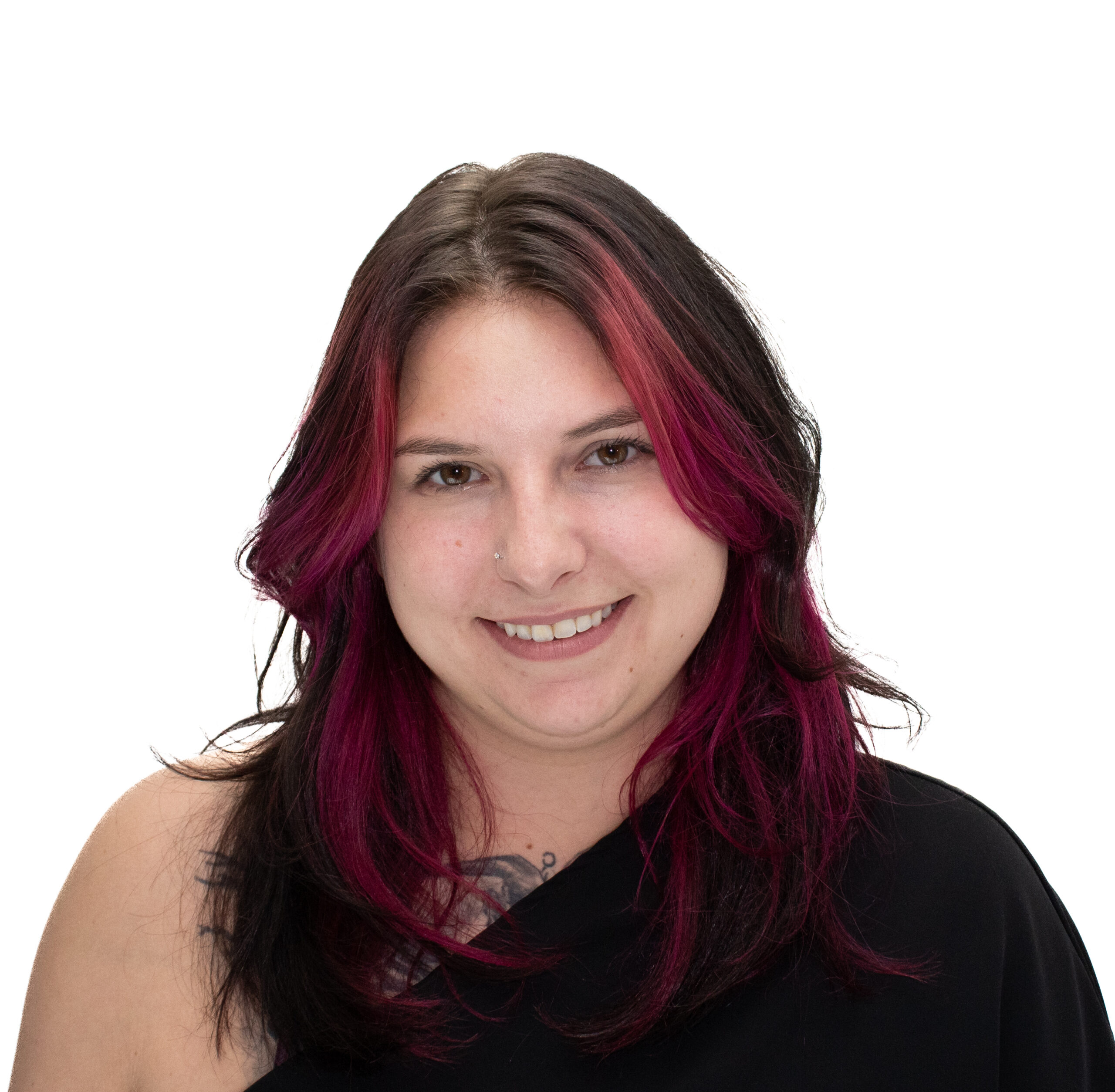 Sam is a talented hairstylist who has been honing her craft for the past three years. Her passion for hairstyling goes beyond just creating beautiful looks; she finds joy in boosting her clients' confidence through her work. With a love for fun colors and alternative styles, she thrives on experimenting with funky colors, shaggy cuts, and anything that adds a touch of excitement to her clients' lives.
One of her favorite moments at the salon is watching her fellow stylists try to work the coffee machine every day. It never fails to bring a smile to her face and adds a touch of humor to the daily routine. If Sam were a hair superhero, her power would be a single touch that transforms any hair into perfect blonde, creating stunning transformations effortlessly.
When it comes to celebrity hair, Sam dreams of styling the locks of the beloved comedian Adam Sandler. She admires his ability to make people laugh and believes that a good sense of humor is the best accessory anyone can have.
Outside the salon, Sam loves indulging in good food and good drinks, appreciating the pleasures of life. In her previous career, she worked as a receptionist at a hair salon for over four years, gaining valuable experience and building relationships in the industry. This experience ultimately fueled her desire to enter the world of hair and pursue her passion for styling. She graduated from Versailles Academy
If Sam could travel anywhere, she would choose Venice to immerse herself in the city's rich artistic heritage. She believes that inspiration can be found in every corner of the world, and she's eager to expand her horizons through travel and artistic exploration.
"Hairstyling is my art, and with every snip and color, I paint confidence and joy onto my clients' lives."
Hair Republic Byward
7 Clarence St.
Ottawa ON K1N 5P9
613.695.0785
HOURS OF OPERATION
Tuesday - Friday
11am - 7pm
Saturday
9am - 6pm
Closed Sunday and Monday.
Hair Republic Beauty Lounge
1093-1095 Bank St.
Ottawa ON K1S 3X4
613.695.0789
HOURS OF OPERATION
Monday - Friday
9am - 8pm
Saturday
9am - 6pm
Sunday
10am - 6pm
OPEN Sunday and Monday.
Hair Republic Rideau

Located on the 2nd floor of HBC

73 Rideau Street,

Ottawa, Ontario, K1N 5W8

613.695.0782

HOURS OF OPERATION

Tuesday - Saturday
10am - 7pm
Closed Sunday and Monday.
Hair Republic Toronto
(coming soon!)