– Michelle A. Nguyen
Partner & Artistic Director of Hair Republic Inc.



THE COVID PROTOCOLS
Scroll through our latest COVID Protocols and health procedures for your safety and peace of mind.
AT&nbspCHECK-IN
HEALTH&nbspQUESTIONNAIRE
All guests are required to fill out a health questionnaire prior to their appointment.
TOUCHLESS&nbspTHERMOMETER
Each guest will have their temperature measured using our infrared thermometer.
FACE&nbspMASK
All guests are required to wear a mask upon entry. Masks are also available for purchase.
GARMENT&nbspBAGS
Guests have the option to self-check coats at check-in. Guests must arrive alone to their appointment.
CUSTOMER&nbspSERVICE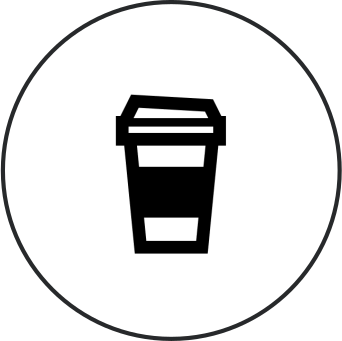 DRINKS&nbspTO-GO
All hot and cold beverages will be provided in a bio-degradable, paper to-go cup.
DEDICATED&nbspSANITATION&nbspTEAM
Our Salon Assistants focus on extensive sanitization and cleaning between each client reducing the potential spread of COVID-19.
PERSONAL&nbspPROTECTION&nbspEQUIPMENT
NITRILE&nbspGLOVES
Service providers wear non-latex gloves during select services.
FACE&nbspSHIELDS
Service providers wear face shields during select services.
FACE&nbspMASK
All HR staff wear face masks at all times.
SANITIZING&nbspSTATIONS
All stations and common areas are equipped with alcohol-based hand sanitizers.
PERSONAL&nbspPROTECTION&nbspEQUIPMENT
UVC-LED&nbspWANDS
UVC-LED handheld sterilizing wands are used to disinfect and sterilize all work surfaces including chairs and stations.
UVC-LED&nbspAIR8
UVC-LED sanitizing air purifiers are installed throughout our salons disinfecting interior air to create a clean and safe space during your appointment.
UVC-LED&nbspCASES
UVC-LED sterilizing cases are available for complimentary use at our processing bars to disinfect and sterilize your phone and keys.
PHYSICAL&nbspDISTANCING
DIRECTIONAL&nbspFLOW
Pathway to entry/exit are separate to maintain distancing.
STAGGERED&nbspSTATIONS
All stations provide 2m (6ft) of space for your safety.
PRIVATE&nbspGLASS&nbspROOMS
Private service rooms are available to reserve upon request. Examples include religious or medical reasons, nursing, or comfort.
ACRYLIC&nbspWALL&nbspDIVIDERS
Space separators are provided at shampoo sinks and front desk areas.
Our email newsletter keeps you up to date on on what is happening at Hair Republic. Stay in the know and get access to upcoming special events, promotions, and discounts via email.
Students!
Part- or Full-Time
Take 20% off every Tuesday at Hair Republic Beauty Lounge.

  
With valid student ID
#Supportlocal
HAIR REPUBLIC BYWARD & BANK
Hair Republic is an eco-chic hair salon brand with locations in Ottawa's Byward Market and Old Ottawa South. We are proud members of Green Circle, which is dedicated to recycling, recovering and repurposing beauty waste.
Hair Republic is my home always from home! I get my hair done there and my nails, on a regular basis. I love the friendly staff and the fun chatty environment. I also love their amazing selection of hair care products. I've been going to HR for 7 years now and it's only good hair days for me since!

Took to google to find a hair salon because I needed a quick trim and wasn't able to go to mine at home over thanksgiving. Reviews/descriptions were exactly what I was looking for and the visit lived up my expectations. Classic but modern, very clean and friendly staff all around. Got exactly what I wanted and more. Won't be waiting to go home for a trim next time.