– Michelle A. Nguyen
Partner & Artistic Director of Hair Republic Inc.


THE  COVID PLAYBOOK
Scroll through to be up to date with our latest procedures
AT&nbspCHECK-IN
HEALTH&nbspQUESTIONNAIRE
All guests are required to fill out a health questionnaire prior to their appointment.
TOUCHLESS&nbspTHERMOMETER
Each guest will have their temperature measured using our infrared thermometer.
FACE&nbspMASK
All guests are required to wear a mask upon entry. Masks are also available for purchase..
GARMENT&nbspBAGS
Guests have the option to self check coats at check-in. Guests must arrive alone to their appointment.
CUSTOMER&nbspSERVICE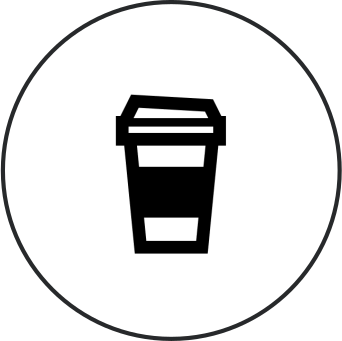 DRINKS&nbspTO-GO
All hot and cold beverages will be provided in a bio-degradable paper cup to-go.
DEDICATED&nbspSANITATION&nbspTEAM
Our Salon Assistant members focus on extensive sanitization and cleaning between each client to reduce the spread of
COVID-19.
PERSONAL&nbspPROTECTION&nbspEQUIPMENTS
NITRILE&nbspGLOVES
Service Providers will be equipped with gloves during select services.
FACE&nbspSHIELDS
Service Providers will be wearing a face shield when required.
FACE&nbspMASK
HR staff will be wearing a face mask at all times.
SANITIZING&nbspSTATIONS
All stations and common areas will be equipped with alcohol-based sanitizers.
PERSONAL&nbspPROTECTION&nbspEQUIPMENTS
UVC-LED&nbspWANDS
UVC LED handheld sterilizing wands will be used to disinfect and sterilize working surfaces including chairs and stations within seconds.
UVC-LED&nbspAIR8
UVC LED sanitizing air purifiers are installed throughout our salons to create a clean and safe space during your appointment. The Air 8 technology kills viruses and bacteria instantly.
UVC-LED&nbspCASES
UVC-LED sterilizing cases will be made available complimentary for use at our processing bars to disinfect and sterilize your phone and key(s).
PHYSICAL&nbspDISTANCING
DIRECTIONAL&nbspFLOW
Pathway to entry / exit will be separated to minimize crossovers.
STAGGERED&nbspSTATIONS
All stations yield 6ft of space for your safety.
PRIVATE&nbspGLASS&nbspROOMS
Exclusive private rooms are available to reserve upon request. Examples include hajab removal, medical reasons, nursing, or comfort.
ACRYLIC&nbspWALL&nbspDIVIDERS
Space separation will be provided at the shampoo sinks as well as the front desk area.
Are you a student?
Enjoy 20% off every Tuesday and Thursday at Hair Republic Beauty Lounge.

  
Must bring a valid student ID
#Supportlocal
HAIR REPUBLIC BYWARD & BANK
Hair Republic Group are eco-chic hair salons currently located in the Byward Market as well as Old Ottawa South. We are proud members of Green Circle, dedicated to recycling, recovering and repurposing beauty waste.
Hair Republic is my home always from home! I get my hair done there and my nails, on a regular basis. I love the friendly staff and the fun chatty environment. I also love their amazing selection of hair care products. I've been going to HR for 7 years now and it's only good hair days for me since!

Took to google to find a hair salon because I needed a quick trim and wasn't able to go to mine at home over thanksgiving. Reviews/descriptions were exactly what I was looking for and the visit lived up my expectations. Classic but modern, very clean and friendly staff all around. Got exactly what I wanted and more. Won't be waiting to go home for a trim next time.

Hair Republic Byward
7 Clarence St.
Ottawa ON K1N 5P9
613.695.0785
HOURS OF OPERATION
Tuesday - Friday          11am - 7pm
Saturday                        9am - 6pm
Hair Republic Beauty Lounge
1093-1095 Bank St.
Ottawa ON K1S 3X4
613.695.0789
HOURS OF OPERATION
Monday - Friday          9am - 8pm
Saturday                        9am - 6pm
*Sunday                         10am - 6pm
*We are open Sundays and Mondays at our Hair Republic Beauty Lounge location only.
HR Lounge
282 Sunnyside
Ottawa ON K1S 0R8
613.695.0789
HOURS OF OPERATION
Tuesday - Friday          11am - 7pm
Saturday                        10am - 6pm