Hair Republic is proud to partner with only the best professional salon brands. We offer most of our products for sale so you can extend your hair care and beauty regime at home.
 Make sure you ask our front desk about current product promotions.
As a certified Green Circle Salon, Hair Republic manages its beauty waste in an environmentally responsible and sustainable fashion. Check out Green Circle for more information.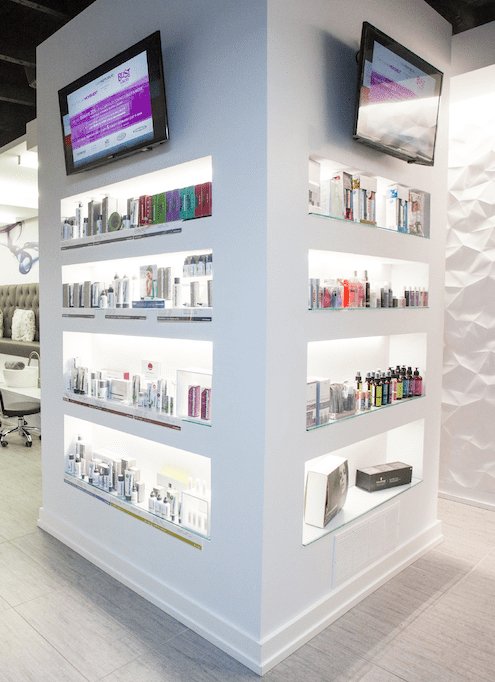 Hair Republic Beauty Lounge
1093 Bank St
Ottawa ON K1S 3X4
613.695.0789

HOURS OF OPERATION
Monday - Friday
9am - 7pm
Saturday
9am - 6pm
Sunday
10am - 6pm
Hair Republic Byward
7 Clarence St.
Ottawa ON K1N 5P9
613.695.0785

HOURS OF OPERATION
Tuesday - Friday
11am - 7pm
Saturday
9am - 6pm
Closed Sunday and Monday.
Hair Republic Rideau
(2nd floor of HBC)
73 Rideau Street,
Ottawa, Ontario, K1N 5W8
613.695.0782

HOURS OF OPERATION
Wednesday - Friday
11am - 6pm
Saturday
10am - 5:30pm
Sunday
11am - 5:30pm
Closed Monday and Tuesday.
Hair Republic Toronto
(Summer 2023)