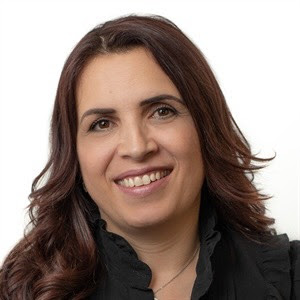 Sadete is a highly accomplished Master Stylist with over 13 years of experience in the hair industry. Her journey began when she enrolled at Ottawa Hair Academy, where she received comprehensive training and acquired a deep understanding of the art of hairstyling.
From a young age, Sadete found inspiration in her family's artistic nature. Growing up, her family embraced various creative outlets, including drawings, makeup experimentation, and hair styling. Surrounded by this vibrant artistic environment, Sadete's fascination with hair styling blossomed, ultimately fueling her desire to pursue it as a lifelong passion.
Driven by her love for the craft, Sadete devoted herself to honing her skills and expanding her knowledge. Through her years of experience, she has become a true expert in the field, excelling in both classic and contemporary hairstyling techniques. Her dedication to continuous learning and staying up-to-date with the latest trends ensures that she can provide her clients with cutting-edge styles and personalized transformations.
If given the power to possess one superhuman ability, Sadete would choose to discover a quick and effortless method to straighten curls in a single stroke. Her desire to find innovative solutions reflects her commitment to providing efficient and effective hairstyling experiences for her clients.
Sadete's creative spirit thrives when experimenting with updos and exploring captivating copper colors. Her expertise in crafting intricate updo hairstyles allows her to create stunning looks that complement her clients' individual features and personalities.
When asked which celebrity's hair she would love to style, Sadete's immediate choice is the iconic Jennifer Lopez. Fascinated by JLo's ability to effortlessly carry any hairstyle, Sadete envisions the opportunity to create extraordinary looks that enhance Jennifer's natural beauty.
With her extensive training, wealth of experience, and unwavering passion for hairstyling, Sadete has established herself as a sought-after Master Stylist. Her commitment to her clients' satisfaction, coupled with her artistic vision and technical expertise, ensures that each individual who sits in her chair receives a personalized and exceptional hairstyling experience.
"Hairstyling is not just about transforming hair; it's about empowering individuals to embrace their unique beauty and radiate confidence from within."
Hair Republic Byward
7 Clarence St.
Ottawa ON K1N 5P9
613.695.0785
HOURS OF OPERATION
Tuesday - Friday
11am - 7pm
Saturday
9am - 6pm
Closed Sunday and Monday.
Hair Republic Beauty Lounge
1093-1095 Bank St.
Ottawa ON K1S 3X4
613.695.0789
HOURS OF OPERATION
Monday - Friday
9am - 8pm
Saturday
9am - 6pm
Sunday
10am - 6pm
OPEN Sunday and Monday.
Hair Republic Rideau

Located on the 2nd floor of HBC

73 Rideau Street,

Ottawa, Ontario, K1N 5W8

613.695.0782

HOURS OF OPERATION

Tuesday - Saturday
10am - 7pm
Closed Sunday and Monday.
Hair Republic Toronto
(coming soon!)